Our Interim Minister,
the Reverend Jennifer (Jaye) Brooks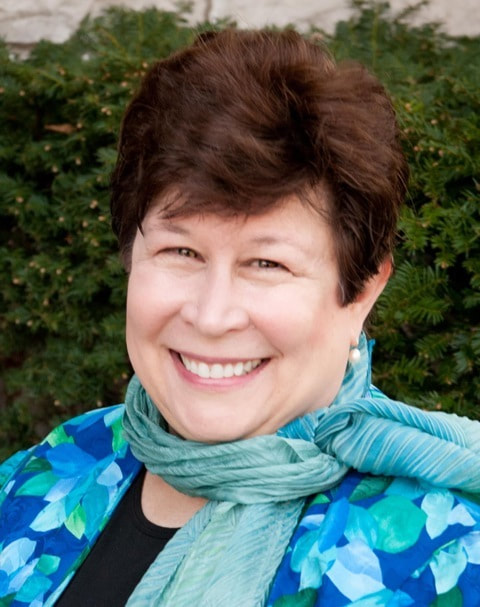 Rev. Jennifer Brooks is our new 3/4-time minister! She gave her inaugural sermon at UUFHC on Sunday, August 27.
The Rev. Jaye Brooks has previously served congregations in New York, Iowa, Massachusetts, Missouri, New Jersey, Ohio, and Virginia, primarily as an interim minister. Prior to her calling as a minister, Rev. Brooks practiced law. She holds a Master of Divinity from Harvard Divinity School; Harvard Law School Research Fellow, LLM from Harvard Law School; JD, Catholic University Law School; and BA, Wake Forest University. She is Vice President, Unitarian Universalist Trauma Response Ministry Board and past Vice President, Transition Ministry Chapter of the Unitarian Universalist Minister Association.
Her Bio follows:
I'm committed to building strong, loving congregational communities. As a specialist in transition ministry, I companion UU congregations that are experiencing a change in ministry or are seeking to accomplish their developmental goals.
I was raised on the Chesapeake Bay by parents who love both water and wilderness. My ancestors were voyageurs, freethinkers, immigrants, revolutionaries. My spirituality is grounded in the beauty of the natural world and a feeling of connection to all that is. With a background in law and international development, I've had the opportunity to work with diverse people in multicultural settings to create positive change. The greatest adventures of my life have happened when I was open to new experiences.
Together with my children, Jamie and Kevin, I'm part of a United Nations family (Asian-American, African-American, and European-American) (my children are both adopted). Our dinner-table conversations as they grew involved my children's personal experiences with racism and racial identity; we talked about morality, ethics, rights, responsibilities, and the risks of stereotypes and assumptions. Their perspectives have shaped my own and have reinforced my commitment to creating justice in the world.
The colorful tapestry of my life informs and energizes my work as a parish minister. I've learned the importance of treating people with respect, listening carefully, and trying to spot the way that different perception filters create misunderstanding. The most satisfying moment is when people who see things differently begin to understand one another. It may not cause them to agree, but it keeps them working together; keeps them moving toward compassion. Life is a journey, and we're all traveling in the same blue boat home.
---
Onsite Office Hours (Appointments suggested)

| Sunday | Wednesday | Thursday |
| --- | --- | --- |
| Afternoon | Afternoon | Afternoon |
Evenings and Friday by Appointment (phone or Zoom)
Contact: 410-734-7122 | revjaye@uufhc.net Voice and Text: 410-914-8021