Sermons for December
Connecting With the Sacred
Worship Committee
December 4
There are a thousand ways to kneel and kiss the ground.
There are a thousand ways to go home again.
– 13th century Sufi poet Jalaluddin Rumi
Unitarian Universalism offers diverse and meaningful ways to connect with the sacred. We may find joy by keeping a gratitude journal, peace by reflecting in meditation, hope by joining hands in a circle of prayer, connection while marching for justice, wisdom from hiking in the forest. As a fellowship of many beliefs, we are each encouraged to embrace and practice forms of spirituality that resonate with our hearts and minds. Please join us as members of the Worship Committee share their spiritual practices.
---
Without Wonder
Rev. María McCabe
December 11
A life without awe and wonder can plunge us into grayness, depression and sameness of thought. Join us for a time to renew our sense of wonder.
---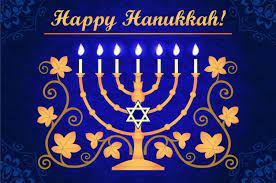 The Festival of Lights
Rev. María McCabe
December 18
The Jewish celebration of Hanukkah begins on the evening of this Sunday and lasts for eight days. In this service we will share the stories, music and traditions of this commemoration of the re-dedication of the second Temple of Jerusalem.
---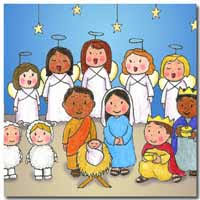 A Holiday Pageant
Rev. María McCabe and Jenn Blosser
December 24 at 4:00 PM
No one does holiday pageants with the flair and sheer fun of Unitarian Universalists! We invite you to join us for our family Christmas eve service and who knows? You just might get to play an important part!
Refreshments available between services
---

The Wonder of Christmas
Rev. María McCabe
December 24 at 6:00 PM
The great Howard Thurman says that there must always be room in a person's life for the singing of angels. Join us for a time of wonder and contemplation of the incarnation of divine love in our human world.
There will be a pre-recorded holiday service on Christmas Sunday, December 25.
This will be available to view at anytime; watch for a link in the NUUwsbytes.
The Fellowship will be closed on Christmas Sunday.
---