Food Pantry Open to the Public
Thursdays 2:00 – 4:00 pm
Connecting With the Sacred
Worship Committee
December 4
Unitarian Universalism offers diverse and meaningful ways to connect with the sacred. We may find joy by keeping a gratitude journal, peace by reflecting in meditation, hope by joining hands in a circle of prayer, connection while marching for justice, wisdom from hiking in the forest. As a fellowship of many beliefs, we are each encouraged to embrace and practice forms of spirituality that resonate with our hearts and minds. Please join us as members of the Worship Committee share their spiritual practices.
Covid Policy Updated Aug 30 | Covid ActNow
---

Meeting ID: 833 823 7891
Telephone: 1-646-558-8656
How to Join a Meeting from the Zoom Help Center
Link to find your local number

If you
subscribe
, you will be notified when a new sermon has been added.
Schedule a Visit with Rev. María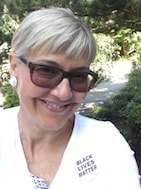 If you need to connect and schedule time to visit with Rev. María, you can access the link below. If her availability doesn't work for you, please feel free to send an email to minister@uufhc.net and something else can be arranged.
CommunityNOW
is a global community calendar for all congregations and Unitarian Universalist communities to post online events that are open to people regardless of geographical location. This is a central location for isolated UUs who are practicing social distancing to find virtual communities and make genuine connections with other people who have similar values.