Food Pantry Open to the Public
Thursdays 2:00 – 4:00 pm
The Dangers of Courage Culture
Rev. María McCabe
March 26
Not every strand of courage or vulnerability are created equal. Join us for an intriguing look at why these two attributes can look very different for different people.
Covid Policy Updated Aug 30, 2022 | Covid ActNow
---

Meeting ID: 833 823 7891
Telephone: 1-646-558-8656
How to Join a Meeting from the Zoom Help Center
Link to find your local number

If you
subscribe
, you will be notified when a new sermon has been added.
Schedule a Visit with Rev. María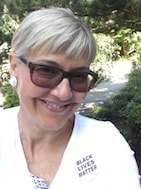 If you need to connect and schedule time to visit with Rev. María, you can access the link below. If her availability doesn't work for you, please feel free to send an email to minister@uufhc.net and something else can be arranged.