Food Pantry at Our Fellowship
Open to the Public Thursdays 2:00 – 4:00 pm
Open House

Sunday, October 30th, 12:30-2:00pm
Our booth at the September 18, 2022 Bel Air Arts Festival, The Art of Creating Community, was well received. Over 125 wooden tags were decorated by some amazing and inspiring children that reflect what their home and community means to them.

We are pleased to invite the participating families, and any other community members interested in finding out more about us, to our open house on Sunday, October 30th, where they will have a chance to see the finished collaborative art piece. Children are invited to wear their Halloween costumes. No RSVP is required.

The Open House will be from 12:30-2:00pm. Our location is: 2515 Churchville Road, Churchville, MD 21028. The mosaic will remain on display at UUFHC for a month.

WE ARE A CHURCH of the liberal religious tradition and heritage, one of ancient and deep Judeo-Christian roots. WE ARE A DIVERSE COMMUNITY in age, stage, faith journey and experience. We encourage spiritual growth, lively dialogue, integrity and loving choices. We would like Harford County to get to know us!
Meeting Our Fear
Rev. María McCabe
October 9
Recent data show that for the majority of us in the US, fear and pessimism about the future is on the rise. In this service we will reaffirm the ways our faith tradition teaches us to meet those fears and move forward with courage and love.
Covid Policy Updated Aug 30 | Covid ActNow
---

Meeting ID: 833 823 7891
Telephone: 1-646-558-8656
How to Join a Meeting from the Zoom Help Center
Link to find your local number
Exploring Membership Classes
The Membership Committee will be facilitating three 90-minute discussions for visitors, and interested newcomers, who may be considering joining our Fellowship. The sessions will be held in the UUFHC Library. The Fall Schedule:
Sunday October 9, Noon Greetings & General Overview
Wednesday October 12, 7:00PM UU History and Theology (Rev. María)
Sunday, October 16, Noon In Depth Discussion of UU's & UUFHC Congregation
Brochures and a Signup sheet are available at the visitors' desk in the foyer for those interested. For additional information, please contact Glenn Brown at membership@uufhc.net. There is no cost to attend the discussions and there is no commitment to join the Fellowship. Invite friends and family!
Serendipity Auction
Saturday, October 22
Start putting together a great basket and/or collecting gift cards from your favorite restaurants. Also consider hosting a themed dinner or brunch, those are always a hit! Can you donate services? Computer help, bookkeeping, organizing, cleaning, yard work, artworks, photographs... Contact is Kim Roberts if you would like to help in planning. This is our major fundraiser!
Please submit your auction donation online by clicking the button below.
Also, please register HERE in order to streamline receiving your Bidder Number during the Check in at the auction. [Click Menu, choose Register, (ignore the Sign-in option)].

If you
subscribe
, you will be notified when a new sermon has been added.
The Lifespan Enrichment courses planned for the fall, including
Faith Development
Adult Enrichment
Retreats
is now available for
downloading
.
Schedule a Visit with Rev. María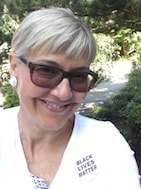 If you need to connect and schedule time to visit with Rev. María, you can access the link below. If her availability doesn't work for you, please feel free to send an email to minister@uufhc.net and something else can be arranged.
CommunityNOW
is a global community calendar for all congregations and Unitarian Universalist communities to post online events that are open to people regardless of geographical location. This is a central location for isolated UUs who are practicing social distancing to find virtual communities and make genuine connections with other people who have similar values.