Ia Anybody Listening? – Rev. María McCabe
10:30 AM Sunday, October 24
At a time when so many voices compete for our attention, how might we strengthen our deep listening skills to bring healing presence into our world?
---

Meeting ID: 833 823 7891
Telephone: 1-646-558-8656
How to Join a Meeting from the Zoom Help Center
Link to find your local number
Schedule a Visit with Rev. María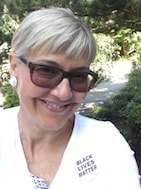 If you need to connect and schedule time to visit with Rev. María, you can access the link below. If her availability doesn't work for you, please feel free to send an email to minister@uufhc.net and something else can be arranged.
CommunityNOW
is a global community calendar for all congregations and Unitarian Universalist communities to post online events that are open to people regardless of geographical location. This is a central location for isolated UUs who are practicing social distancing to find virtual communities and make genuine connections with other people who have similar values.