Food Pantry Open to the Public
Thursdays 2:00 – 4:00 pm
A Bittersweet Season
Rev. Amanda Aikman
January 29
The most profound experiences of longing and sorrow are inextricably bound together with joy and beauty. Poignant feelings of nostalgia, regret, and yearning have the mysterious power to make us whole. Especially at this time, as a fresh new year begins, we are invited not to avoid, but to open our hearts to these very human experiences, embrace them, and permit ourselves to be reborn.
Covid Policy Updated Aug 30, 2022 | Covid ActNow
---

Meeting ID: 833 823 7891
Telephone: 1-646-558-8656
How to Join a Meeting from the Zoom Help Center
Link to find your local number
Chili Cook-Off 2023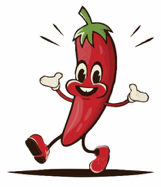 26th Annual UUFHC Chili, Beer, Bread and Soup Cook-Off
Saturday, February 4, 5 - 8 PM
This is our annual (but first since 2020!) potluck fundraiser where you vote with your cash for the best:
Vegetarian Chili
Meat Chili
Soup
Bread
Home-Brewed Beer
Share your best recipe for a fun night of food and friends!

If you
subscribe
, you will be notified when a new sermon has been added.
Schedule a Visit with Rev. María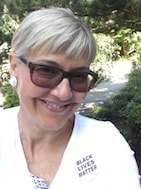 If you need to connect and schedule time to visit with Rev. María, you can access the link below. If her availability doesn't work for you, please feel free to send an email to minister@uufhc.net and something else can be arranged.
CommunityNOW
is a global community calendar for all congregations and Unitarian Universalist communities to post online events that are open to people regardless of geographical location. This is a central location for isolated UUs who are practicing social distancing to find virtual communities and make genuine connections with other people who have similar values.