Adult Ed Classes 2023-2024
Journaling for Spiritual Growth
Facilitators: Cindy Curry or Beth Wood-Roig
Dates: First & Third Monday of each month, Oct 2023 - Apr 2024
Time: 7 pm - 8:30 pm
Online meetings via Zoom (link provided to registered participants)
Exchange: $5/session or $60 if paid in full by start of program (payment through Venmo or by check)
This Fall, the Journaling for Spiritual Growth will focus on taming our gremlins. Gremlins are the niggling, negative voices in our heads that tell us what we're doing wrong, that we are not quite good enough, and any number of other disparaging messages to keep us from fulfilling our potential and having confidence in ourselves. Our journaling work will focus on identifying and naming our gremlins and some clever techniques to tame them. We'll use Rick Carson's classic workbook, Taming Your Gremlin: A Surprisingly Simple Method for Getting Out of Your Own Way, as a primary resource. Participants will need to purchase the book before the first meeting, October 2, 2023.
An excerpt from Taming Your Gremlin:
Gremlin-Taming is practical, and it is powerful. It is a method for meeting the inner challenge that is inherent in every activity from climbing Mount Everest to getting a good night's sleep. Gremlin-Taming, in a phrase or three, is a graceful process for choosing light over darkness, good over evil (and boy, those terms are loaded for people), or better yet, the true love that sustains you over the fear that can destroy you. It's a meaty subject, to say the least, but one that is germane to having a fulfilling inner life and a peaceful interdependence with others. We are, after all, in this thing together.
Cindy Curry | Beth Wood-Roig
---
Musical Activities for All Ages
Facilitator: Brenna Kupferman
UUFHC presents many opportunities for people of all ages to make music together. If you sing or play an instrument, you are welcome to join in the music-making fun! We are always looking for new musicians and singers who can take part in services (solo or group), perform in concerts, and share music during social events. And all of these can be done either in-person or online, live or recorded!

Contact: Brenna Kupferman (music@uufhc.net)
---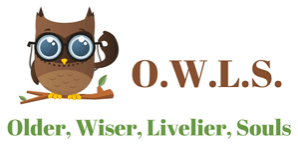 OWLS Circle (Older Wiser Loving Souls)
Facilitator: J. Sue Henry
Dates: First and Third Tuesdays of the month via Zoom
Second and Fourth Tuesdays of the month in the Sanctuary
Time: 10:00 am to 11:30 am
Exchange: $15 for the year
Join Zoom Meeting
The topics focus on unique issues of those over the age of 55 years and their spiritual journey as an elder. This includes:
the challenges and opportunities of aging;
experiencing practices and processes that enhance intention and passion for life;
sharing ways of serving the greater good in family, church and community.
This group has subdivided to better meet the needs of the members. The group is open to members and friends of UUFHC as well as the community. An individual may join at any time. Both groups will follow the same process and usually the same topic.

Contact: J. Sue Henry
---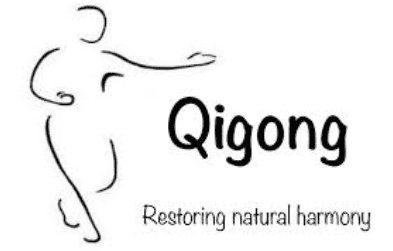 Qigong
Instructor: James (Marty) Martin
Dates: Wednesdays and Saturdays
Time: 9:00 am
Place: UUFHC Sanctuary
Exchange: $10 per month
Qigong is an ancient form of self-healing through gentle movement. It is a movement practice focused on health, longevity, stress management and mental clarity. Marty will be teaching the Hauxia Zhineng Qigong (Chi Lel) system, which was the world's largest medicine-less Qigong. The Chi Lel Qigong center in China had 180 different diseases and had a 95% success rate. James Martin (Marty) has been practicing Qigong for 30 years. He has taught Qigong in many different locales and will be teaching this beneficial healing practice at UUFHC.

Tai Chi is another ancient form of self-healing. Marty's Tai Chi emphasizes physical development, self-defense, aspects of meditation and breathing exercises. He will take you slowly through each movement which can be adjusted for each individual's ability. He'll draw on 60 years' experience in the martial arts.

Contact: James (Marty) Martin at 443-617-0499
---
RETREAT OFFERINGS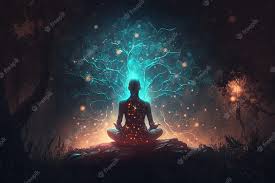 Sitting Meditation
Facilitators: Susan Knause and Beth Wood-Roig
Dates: Sundays, beginning on September 11th
Time: 9:30 am - 10:15 am
Place: Last classroom on the right
Come join us, wherever you are for weekly meditation practice. Beginners, experienced, somewhere in between. Every Sunday morning starting September 11th starting at 9:30.

This is a weekly meditation group that is informal and meant to join us any week as you are able. No formal training is needed or required.

We will be meeting in the last room on the right side of the RE hallway. Please join us and be in your seats ready to begin at 9:30 am before service. If you are unable to meet us in person, here is the Zoom link to join us virtually:

Susan Knause | Beth Wood-Roig.
---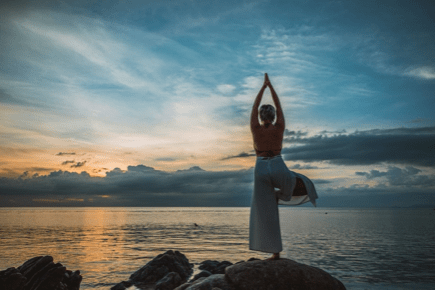 Movement and Meditation Group
Facilitator: Beth Wood-Roig
Dates: Saturday, Oct 21, Nov 25, Dec 16, 2023
Time: 9:30 AM – 11:00 AM
Place: UUFHC
Exchange: $5/session for UUFHC members, $10/session for non-members
This group will focus on tuning into our innate body wisdom through movement and meditation. Activities will include sitting and walking meditations, learning and practicing meditative movement techniques from various traditions, and new body prayers to practice each month. No previous experience is needed.

Beth Wood-Roig.
---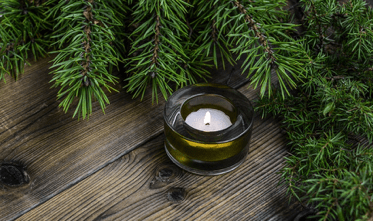 Rediscover Your Reasons for the Season
(Put the "ho-ho-ho" back in the holidays)
Facilitator: Cindy Curry
Date: Saturday, Nov 18, 2023
Time: 10:00 AM - 3:00 PM
Place: UUFHC
Exchange: $20 for UUFHC members, $25 for non-members (Payment will be collected on the day of the retreat)
Whether you look forward to or dread it, the month of December comes around every year, with all the Whoville fuss and busyness enough to make anyone a bit nuts. Why is it like this every year? What can we do differently this year?

You are invited to join us for a day apart to ponder these questions and perhaps some others as we explore our individual stories and history about this holiday time of December. Clarify what your priorities are for the special time of year we call the holiday season and set some intentions for how you will spend your time and energy without overwhelming yourself. Our day together will have ample opportunity for both individual reflection and group discussion.

Please bring your own lunch. Light snacks and coffee/tea/water will be provided.

Cindy Curry | Beth Wood-Roig.
---
Facilitator: Laura Paligo
Dates: First and Third Tuesdays
Time: 6:30 pm - 8:00 pm in the Board Room & via Zoom
Exchange: None
Join Zoom Meeting


This is a wonderful time to share connection with each other and go deeper with our monthly worship themes. Consider joining us. It is a wonderful time to slow down, catch our breath and simply BE with one another. New Members are always welcome!

Contact: Laura Paligo | 443-307-1368
---
UU Christian Fellowship
Facilitator: Steve Thompson
Time: 7:15 pm via Glenn Brown's Zoom
Join Zoom Meeting
Being a Christian in a Polarized World
Steve Thompson
---
Women's 55+ Group
Facilitator: Barbara Bowman
Meetings: First and Third Tuesdays
Time: 2:00 pm on Zoom
Join Zoom Meeting

This is a group for older women (55+). We hope to share the joys and challenges of this lifestyle and serve as a source of support for our members.

We will also provide resources and information of interest.

We gladly welcome new members!

Please contact Barbara if you are interested.

Contact: Barbara Bowman