Sermons for October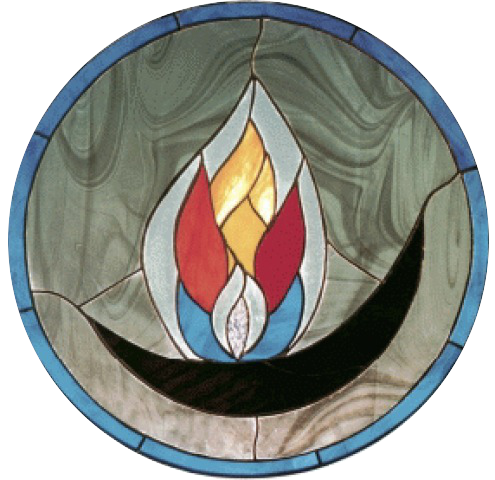 The Chalice of Our Heritage
Rev. Jaye Brooks
October 1
Zoom
Each Sunday Unitarian Universalists light the chalice of our heritage. The shape of the chalice varies widely from congregation to congregation. Some chalices are a vessel filled with oil, with a wick; many are a candle that rests in a bowl. But the tradition is widespread—and that's because of the common heritage it represents. It's a heritage that goes back at least 500 years, with the theological underpinnings evident for nearly 2,000 years. Poet Amanda Gorman says We are what we carry. Whether UUs know it or not, we're carrying a long heritage of inclusion, empowerment, and open hearts.
Be sure to remain after the service for the Silent Witness Ceremony.
---
Don't Forgive Too Soon
Rev. Amanda Aiken
October 8
Zoom
When a covenant—marital, relational, congregational—is broken, what are the reasons to forgive, and the limits on forgiveness!
Pot luck and Congregational Meeting about By-Laws changes and Board officer election after the service.
---
Principles and Promises
Rev. Jaye Brooks
October 15
Zoom
Remember Moses, and those tablets of stone he carried down from Mount Sinai? The ones mentioned in the Jewish scriptures, the Christian Old Testament, and Islam's Qu'ran? Yes, those, the stone tablets inscribed with the ten commandments. Those commandments have guided many human beings in their effort to live a good and ethical life. In the United States, ever since the merger of the Unitarians and the Universalists in 1961, UUs have carried little cards inscribed with our UU Principles (first six, then seven, and now, in many congregations, eight). And as if to acknowledge the shift to the 21st century, UUs are considering a more holistic, love-centered expression of UU values, an expression that complements and expands the Principles. Why is Unitarian Universalism a religion that does not inscribe its values in stone? And what does that mean for UUs today?
---
General Assembly: The Good, the Bad, the Ugly and the Very Very Beautiful
Sara Brinkerhoff
October 22
Zoom
Sara will share her perceptions on denominational communications, miscommunications and right relations based on her experiences as a delegate at General Assembly. What do we get right and where do miss the mark? Don't miss this service.
---
Samhain
Worship Committee
October 29
Zoom
Join us for a multigenerational celebration of Samhain and Halloween. For many who practice an earth-based spirituality, Samhain is the beginning of the spiritual New Year, a time to mark the end of harvest and to honor dead.
---