Our Administrative Assistant, Nancy Karwatka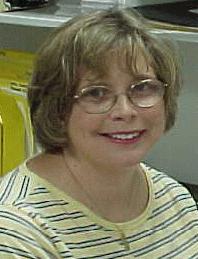 Nancy Karwatka has been working part-time as the Administrative Assistant of UUFHC for the past 12 years.
She has been a Bel Air resident since 1999. Nancy and her husband, Joe, decided to move to Maryland after Joe served in the military for 24 years. They have two children and four grandchildren.
Office Hours

| Tuesday | Wednesday | Thursday |
| --- | --- | --- |
| 8:30 AM-2:30 PM | 8:30 AM-2:30 PM | 8:30 AM-2:30 PM |
Contact: 410-734-7122 |
office@uufhc.net